Morocco is one of the most unique and fascinating countries in Africa, with a culture that has evolved over thousands of years to include influences from the Middle East, Europe, and sub-Saharan Africa. Food in Morocco reflects these influences as well as its own unique culinary traditions. If you're planning to travel to Morocco, there are a few dishes you'll want to make sure to try while you're there!
1) Tajine l'Ancienne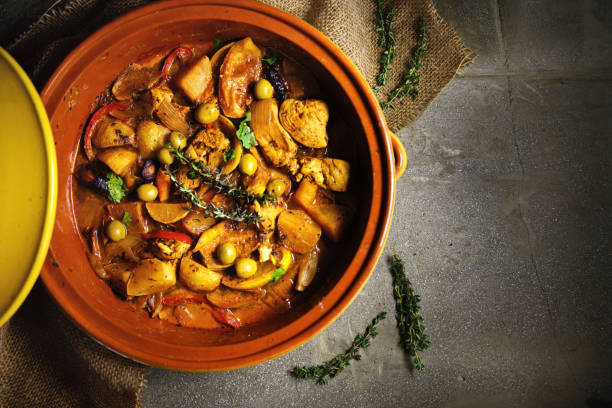 When it comes to traditional Moroccan cuisine, there is one dish that reigns supreme and sets the standard for all others. Tajine L'Ancienne is a sumptuous stew that can take several hours to cook but when served and eaten, the results are spectacular. Preparing this dish requires patience but the wait is worth it.
2) Chraa Bougagaa
One of the most famous dishes in Morocco is Chraa Bougagaa. This stew consists of eggs, tomato sauce, onion, garlic and various spices. The ingredients are then layered on top of each other to form a full dish of eggs over tomato sauce over chopped onion. The original recipe for this stew may have included chicken but you can use any type of protein that you like in place of the chicken.
3) Mrouzia
The best meals are the ones that are prepared with love, care, and a wealth of knowledge. And in our estimation, Mrouzia is one such place. It's all about sourcing local ingredients and blending them with Middle Eastern spices. Where other restaurants may overlook a dish if they feel it's not up to scratch, this unassuming eatery constantly looks for ways to improve their offerings – even experimenting with new seasonings and techniques if need be.
4) Boulettes de Légumes
These zucchini cakes are a staple dish throughout Morocco. They are traditionally served as an appetizer with bread or other carb, but they can also be served as a light lunch. I personally love them paired with chickpeas and sweet potatoes on my breakfast toast.
5) Moules Marrakchies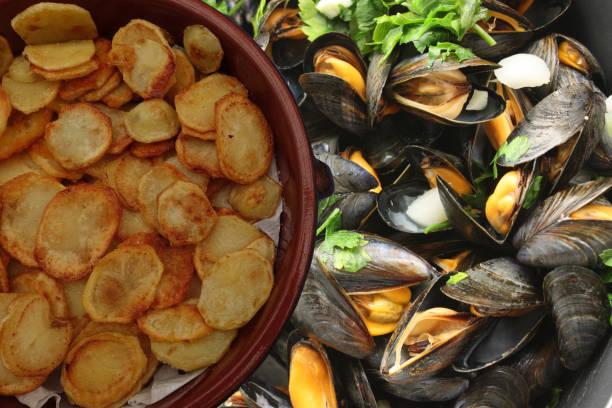 Moules Marrakchies is a dish that originated in Morocco and is made from mussels steamed in white wine, lemon juice, onions, tomatoes and spices. This unique recipe is traditionally served with either crusty bread or pita for dipping in the broth. I had Moules Marrakchies on a recent visit to NYC and I have to admit it was one of the most delicious meals I have ever had! The creaminess of the seafood matched beautifully with the tangy tomatoes.
6) Makouda
Makouda is a hearty breakfast dish made of fried or boiled eggs and sausages with a generous helping of couscous. This is an essential dish to kick off your day in Morocco! Recipes vary depending on whether you're eating makouda for breakfast or dinner, but the end result is always satisfying. The word makouda in Arabic refers to someone who stays up late and generally lives life to the fullest.
7) Kefta tagine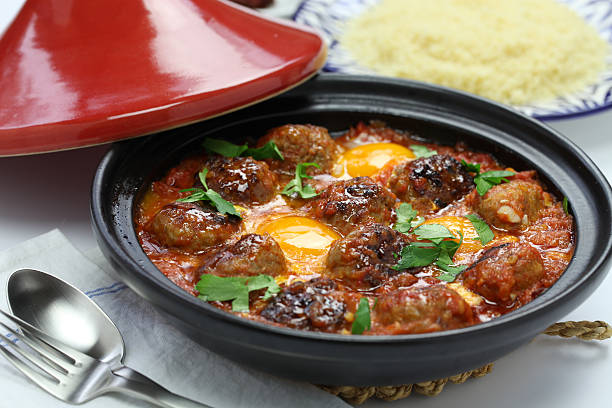 A popular dish that originated in Morocco is Kefta tagine, made with ground meat and vegetables. The meat mixture is either fried or simmered in a broth then placed atop slices of bread on the bottom layer of the pot.
8) Harira Soup
Harira is a soup eaten by Muslims for the breaking of the fast during Ramadan. The name translates to charity and it is served as an appetizer. The main ingredients in this dish are wheat or barley, lentils, chickpeas, vegetables and spices.
9) B'stilla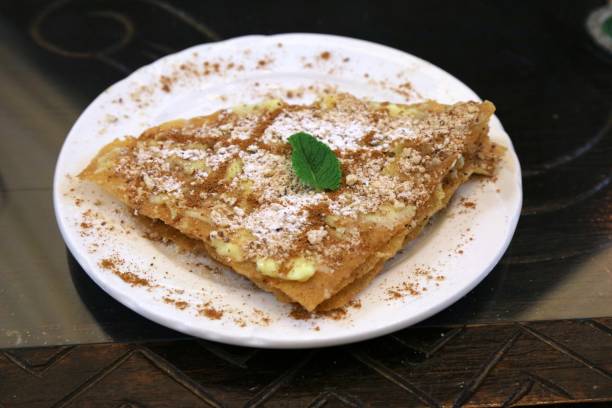 A classic Moroccan dish, this is a baked pie filled with an egg-and-lemon sauce, vegetables and sometimes lamb or ground beef. This can be served hot or cold and is best eaten with plenty of crusty bread for dipping. Also known as bastela, bastilla can be found in many countries across the Mediterranean.
10) Couscous Royal
Moroccan couscous is a dish with more taste and flavor than any other type of couscous. Traditional Couscous Royal, which can be translated to king's couscous, is made of beef or lamb chunks that are seasoned with salt and pepper, ground ginger, garlic powder, paprika, thyme leaves, coriander seeds and saffron threads. It also typically has preserved lemon or fresh lemon zest added to the ingredients.